Hey boys, time again for another exciting episode of upscale footwear with BeauIXI.
BRAND NEW (believe it) Ann Demeulemeester sneakers, low perf leather (avoid unsightly rashes due to unbreathable footwear!), white pigskin, I believe. The sole has never touched asphalt, concrete or gravel, and they're ready to be thrashed. Please PM me with any questions you may have.
They fit a little small, so while OK for a 45, would be absolutely perfect for like, a 44 or so.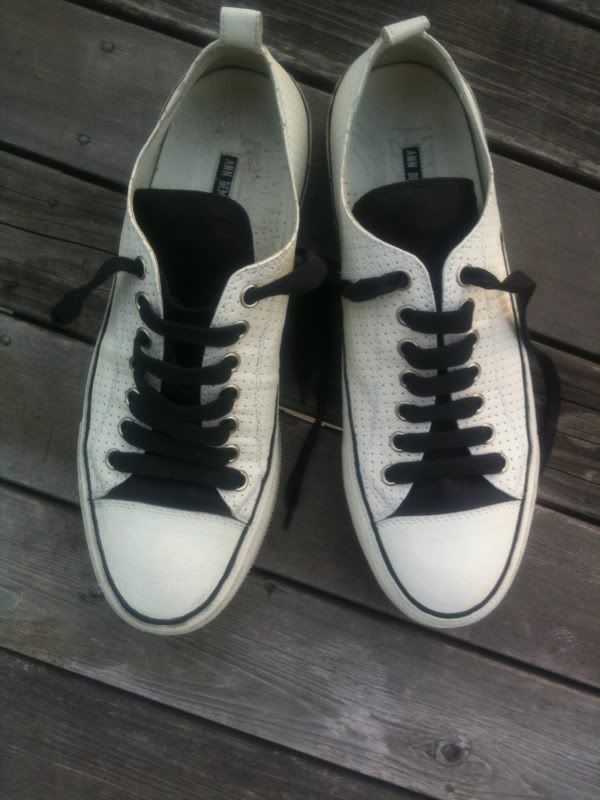 Price: $300.00 USD