Another project completed!
The small sized MA+ wallet done in calfskin:
The body of the wallet is created using 2 pairs of equal sized circles (really elegant and genius... same sort of mentality that Amadei used for the accordion bag) with two internal pieces for pockets and separators. I changed the inner pocket flap to an angled one instead of his standard one just to put a little twist on it hehe.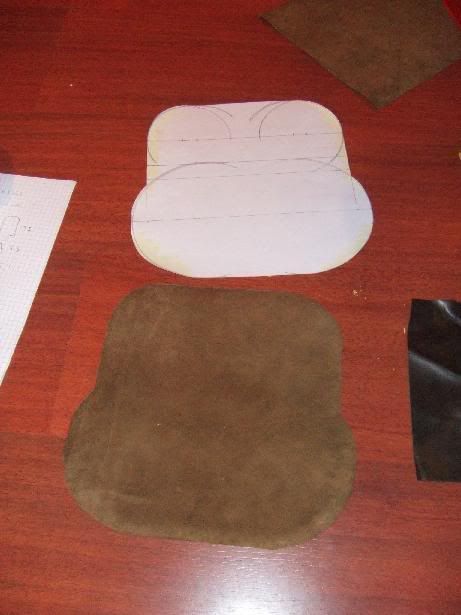 The crease in the angled internal flap was present already on the hide... probably from processing. This leather is lovely lovely stuff. Just wish leather was easier to work with! Just running a needle through two layers takes quite a bit of effort. I bent one needle already [:P]
The project was a somewhat short one in terms of days but it took several several hours to measure everything precisely and cut accurately. Leather is a totally different medium to work with and the stitching of the corners alone took a damn long time!
My girlfriend loves it though and that's all that matters hehe.
I'm going to start the U shaped pants project today. I have to do some sketching and thinking about it before I start.
Cas, I have enough to make another small MA+ wallet if you're interested (I'm going to be working on one for someone else soon too). Just let me know!