*FREE SHIPPING EVERYWHERE from Italy (trackable)
Original Paul Harnden Shoemakers dress print cotton (dog/pasture)
Incredible construction and printing, please check details and colors.
NEW with tag.
Fully ivory lined, with side zipper.
Material as reported on tag: 100% wool - 100% cotton (see pic).
PLEASE NOTE: external and lining fabric looks like cotton. There is a lightweight inner lining on the back of the skirt: maybe the "100% wool" refers to this inner lining.
Size S.
Waist at the narrowest point approx cm.32.
PLEASE NOTE (COLORS): pic 1/2 are a little overexposed. Actual color is less red-ish and more on the green side.
Asking for:
EURO 1050 (shipping included) - SOLD
(Paypal as gift or add Euro 40)
Gallery here ->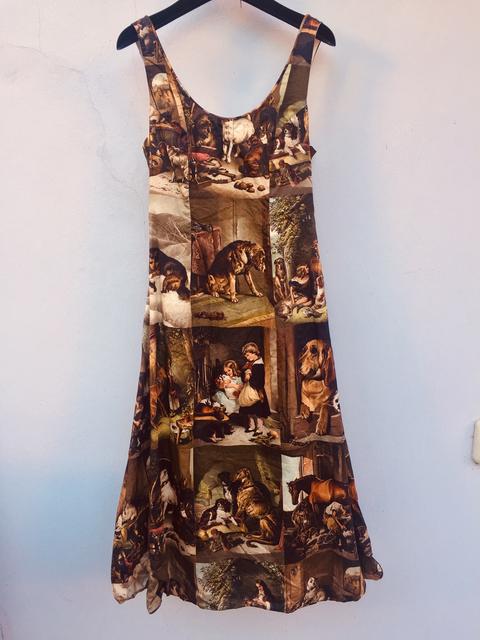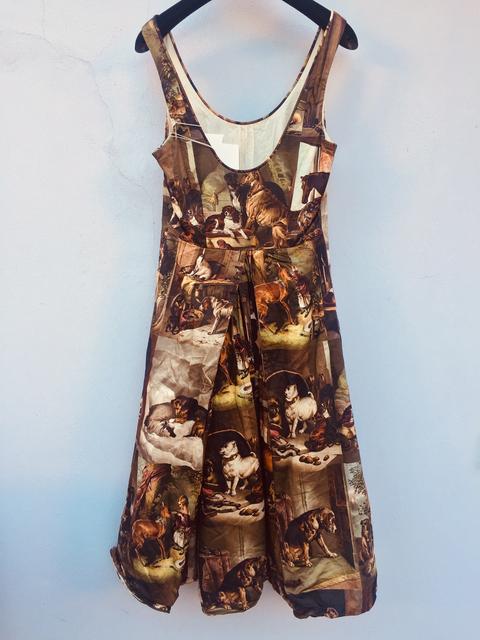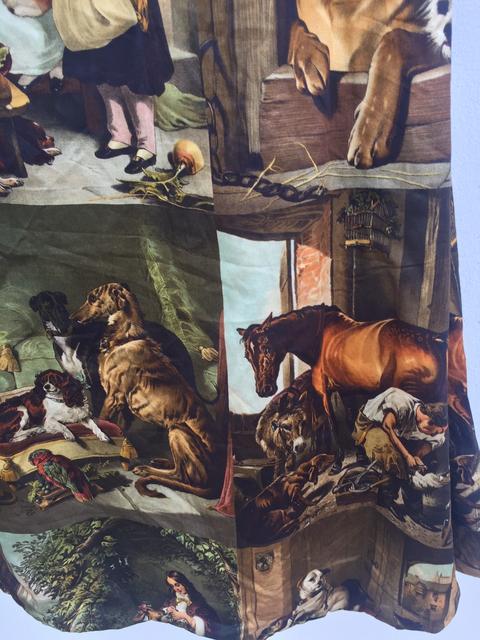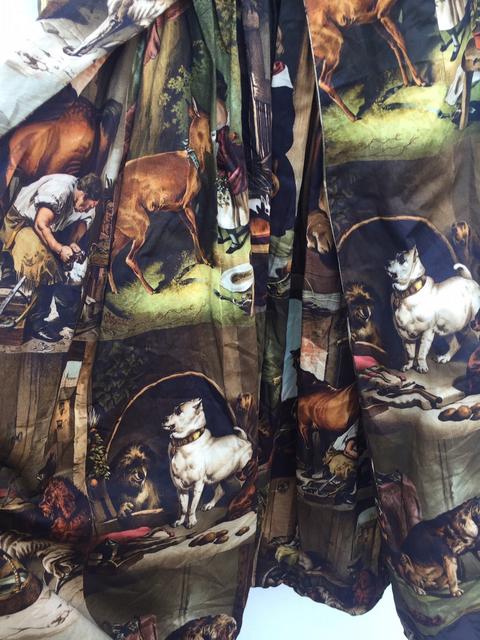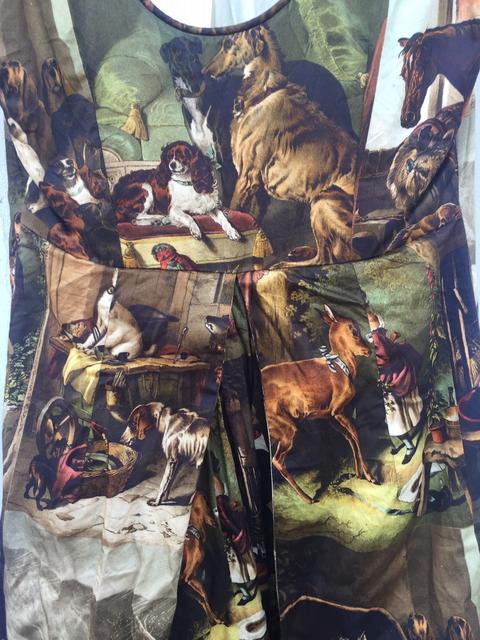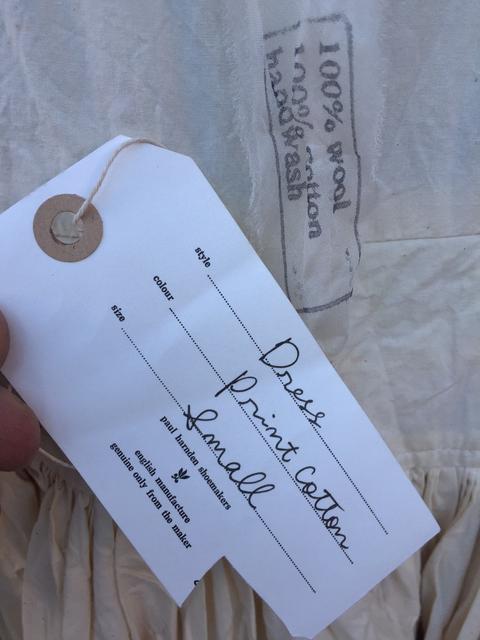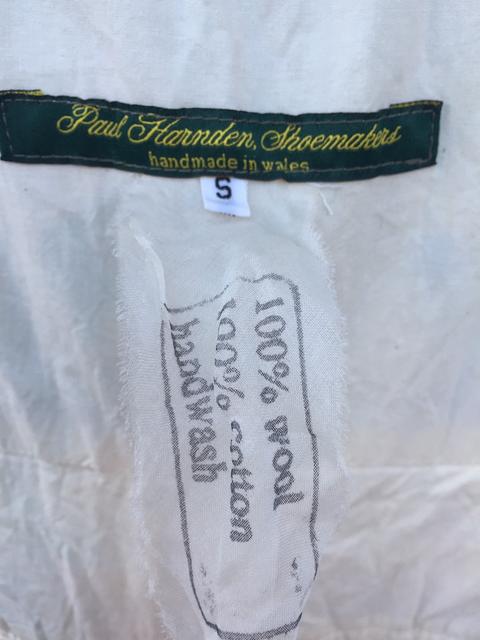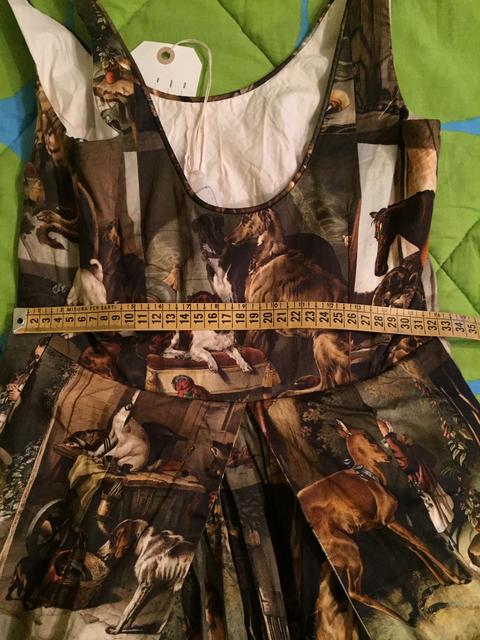 For reference: see my other classifieds on s-z
Info:
emilianozani (at) gmail (dot) com