So! Now I find something which does´nt exists until now...am I wrong?!
I love beautiful lingerie and everything what´s erotic and can be combined with this things...
I think it is also important to wear something nice UNDER the chic clothes ;)
In Munich is an very exceptional store which fulfill all the desires you can have...and it is one of my favorite stores of course.
You can find in this beautyful, erotic location from lingerie until toys almost everything. BUT! it is alway very luxurious and NEVER! cheap!
The girls there are very professional and you feel always welcome to touch and try everything.
The lingery brands are the following:
Chantal Thomass
Pleasure State
La Perla
Malizia
Madame V
and much more....
Also worth to note is, that they have a special erotic jewellery collection from "Paradise Lost" alias Betony Vernon which is AMAZING!!!!!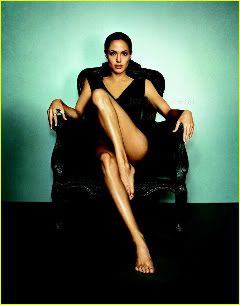 Angelina wearing a Betony Vernon ring
Esquire June 2007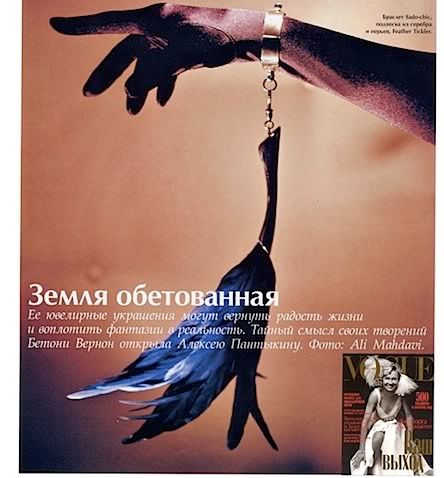 From a russian mag.
I do not know from which mag this picture is, but I love that "chain" ;)
Greetings Lu